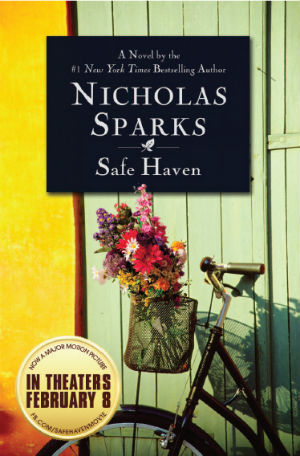 Photo Credit: Google Images
Main Characters:
-
Erin/Katie:
abused
-
Kevin:
Erin's (Katie's) husband; abuser
-
Jo:
Katie's friend
-
Alex:
general store owner, widow
-
Carly:
Alex's late wife
-
Kristen:
Alex's daughter
-
Josh:
Alex's son
Pages:
340
Summary:
Erin has been longing to leave her abusive husband but in the past every time she's tried he's found out but this time is different. She finally musters up enough courage to escape the relationship by stealing someone else's identity and changing her appearance. Throughout her journey she faces varying obstacles and meets new people along the way, Alex for example whom she falls madly in love with. Complications arise as their romance unfolds and the suspense keeps you wanting more.
Will Erin stay alive and live happily ever after?
Risa's Review
Really great book! Starts out a bit sad but definitely turns out to be more positive. The audience sees how Erin really changes and grows into the character of a strong determined lady. A very inspiring novel, would definitely recommend. Also, the movie comes out in February 2013 so get reading.
I'd really appreciate my viewer's comments! Don't be shy! I'm always open to book recomendations as well! Thanks :D